First off thank you to every one that joined us at NAMM and the NAMM JAM we had some great bands come by the booth this year and got to meet some really cool companies! Below are some of the photos from the fun that took place… NAMM of course is to big and has so much going but please enjoy these galleries of some of the happenings of NAMM and tell next year!
If you joined us on the Red carpet that night please check out all the carpet pics here
Continue reading →
IX Lives IX Lives
For The Sick

Crowbar, GoatWhore, Superjoint, & Many More Feb 3-5 at Siberia NOLA & Poorboys, Benefiting Eyehategod's Mike IX Williams
New Orleans metal masters come together for three nights to support their brother, Mike IX Williams, singer of Eyehategod.
Williams was diagnosed with cirrhosis of the liver in December of 2014. Fans have continued to raise funds though YouCaring reaching over $70,000 with a $150,000 goal to pay for medical expenses and medications. You can make your donation to Mike at https://www.youcaring.com/mikeixwilliams-695413
The Feb 3-5 benefit, which includes Eyehategod, will take place at Siberia and Poor Boys in New Orleans.
Tickets for:
IX Lives IX Lives
For The Sick
http://holdmyticket.com/event/264970
or can be purchased at door.
Another way you can support Mike is by purchasing merchandise: http://www.indiemerchstore.com/brand/mike-ix

Great news for fans, just announced Mike IX Williams will be hitting the stage in April, rejoining Eyehategod at the Berserker Fest taking place at the Crofoot in Pontiac, Michigan on April 14,15 2017.

Follow official Eyehategod FB page for updates: www.facebook.com/OfficialEyeHateGod
By Evlin Lake
OZZY OSBOURNE, KISS, KORN
ROB ZOMBIE, SLAYER, GODSMACK, STONE SOUR
LEAD AN ALL-STAR LINEUP OF ROCK'S TOP ARTISTS AT
SECOND ANNUAL CHICAGO OPEN AIR
FRIDAY, JULY 14, SATURDAY, JULY 15 AND SUNDAY, JULY 16
AT TOYOTA PARK IN BRIDGEVIEW, IL
TICKETS ON SALE FRIDAY, JANUARY 20
The second annual Chicago Open Air will bring together an all-star lineup of rock's top artists on Friday, July 14, Saturday, July 15 and Sunday, July 16 at Toyota Park in Bridgeview, IL, just outside Chicago. The three-day music, craft beer and Gourmet Man Food festival will feature over 40 performances, including legendary rock artists Ozzy Osbourne, KISS, and Korn, along with Rob Zombie, Slayer, Godsmack, Stone Sour, Megadeth, Lamb Of God, Seether, Meshuggah, Anthrax,Clutch, Body Count, and many more.
Check out the official Chicago Open Air video announcement here:https://youtu.be/ZzwjaxF9jYI.
Tickets for Chicago Open Air go on sale Friday, January 20 at Noon CT at www.ChicagoOpenAir.com.
In addition to three days of nonstop rock, Chicago Open Air's celebration of everything loud will also include Gourmet Man Food featuring local and regional cuisine, the Headbangers Bier Hall highlighting top brews from the region, other entertainment and fan experiences, and will be hosted by SiriusXM's Jose Mangin. The weekend gets started with The Chicago Open Air Kick Off Fiesta (details to be announced in February) and the official Chicago Open Air Pre-Party at Concord Music Hall on Thursday, July 13.
The daily band lineup (subject to change) is as follows:
Friday, July 14: KISS, Rob Zombie, Megadeth, Anthrax, Meshuggah, The Dillinger Escape Plan, Falling In Reverse, Vimic, Suicide Silence, Whitechapel, Crobot, Code Orange, Hell or Highwater, Failure Anthem
Saturday, July 15: Korn, Godsmack, Seether, Clutch, Steel Panther, Body Count, Avatar, Mushroomhead, Metal Church, Pig Destroyer, Dragonforce, Cane Hill, Night Verses, Black Map
Sunday, July 16: Ozzy Osbourne, Slayer, Stone Sour, Lamb Of God, Amon Amarth, Behemoth, Hellyeah, Demon Hunter, DevilDriver, KYNG, Norma Jean, Whores., DED
Here's what some of Chicago Open Air's top artists have to say about playing the festival:
Corey Taylor, Stone Sour: "We are beyond stoked to be a part of Chicago Open Air this year. If you've never seen Stone Sour before, you're in for a goddamn treat. If you HAVE seen Stone Sour before, forget what you're expecting. It's a whole new ballgame. See you all soon!"
Dave Mustaine, Megadeth: "This year's Chicago Open Air festival is going to kick so much ass! I mean, KISS, Megadeth, Anthrax, and Rob Zombie?! If I wasn't playing, I would want to go just to be part of the party!!
Randy Blythe, Lamb Of God: "Wassup Chicago! We're stoked to be playing the Chicago Open Air this year. It'll be nice to be outside in Illinois for a change, especially since it won't be 10 below, haha. So come on out and bring your baggies, bikinis and suntan lotion, and surfboards (ok, so you can leave the surfboards at home). See ya there!"
Danny Wimmer, Founder of Danny Wimmer Presents said, "Walking through the site last year, I saw people from all over the world. Different ages, different races – people celebrating rock culture. When curating the 2017 version of Chicago Open Air, we wanted to find that balance for everyone who attends the festival. From iconic artists like Ozzy, KISS, Korn and Slayer to Rob Zombie, Godsmack and Stone Sour to Amon Amarth, Meshuggah and Behemoth. If you are a rock fan, this is a must see experience."
"Rock is clearly alive and well in Chicagoland, and year two of Chicago Open Air promises to build on where we left off in creating one of America's best destination hard rock festivals," said Jason Wright, Live Nation's Midwest President.
Tickets are priced as follows:
3-day General Admission Field: starting at $209.50
3-day General Admission Bowl: starting at $119.50
3-day VIP: starting at $425.00
Single Day General Admission Bowl: starting at $50.00
All VIP tickets include: VIP entrance lanes into the event, access to a VIP lounge area featuring dedicated food and beverage offerings (for additional purchase), field and stadium level viewing areas of the main stage, dedicated restroom facilities, and a commemorative Chicago Open Air VIP-only laminate.
No Service Fee tickets will be available at the Chicago Open Air Official Pop-Up Party at Kuma's Corner downtown (666 W. Diversey Pkwy., Chicago) on Friday, January 20, starting at Noon. In addition, all three Chicago-area Kuma's locations (http://www.kumascorner.com/locations.html) will be selling No Service Fee ticketsand exclusive Chicago Open Air / Kuma's merchandise.
Discounted hotel rates are also available through Curadora. Visit www.ChicagoOpenAir.com for details.
Here's a preliminary list of Chicago Open Air special events, Gourmet Man Food and craft beer partners, as well as onsite experiences and nonprofit organizations with a presence at Chicago Open Air:
Chicago Open Air Kick Off Fiesta, hosted by Jose Mangin: Kick off the Chicago Open Air weekend with this fiesta. This intimate dinner will be hosted by SiriusXM's Liquid Metal DJ Jose Mangin. The menu and more information will be announced in the coming weeks.
Chicago Open Air Official Pre-Party & After-Show Events: The official Chicago Open Air Pre-Party will be held at Concord Music Hall on Thursday, July 13. Bands and more details will be announced soon. In addition, official after-show events will be held at Double Door on Friday, The Metro on Saturday, and the official afterparty will be at House of Blues in Chicago on Sunday.
Gourmet Man Food: The initial Gourmet Man Food lineup includes selections from Chicago favorites such as: Bruges Brothers, Chicago Doghouse, Crème of the Crop, Dia De Los Tamales, Dinky's Donuts, Kuma's Corner, Pizano's (Chicago deep dish), and Yum Dum. Additional Gourmet Man Food vendors from around the country will include: Aporkalypse Now, BBD's Restaurant, Ben's Burrito Bowl, Cheeze Louise, Cravin' Cajun, Master of Patties, Ollie's Tots, Pie Baby (wood-fired pizza), Sweet Pete's, and The Big Cheesy.
Headbangers Bier Hall: This unique METAL themed dive bar is returning to Chicago Open Air. Headbangers Bier Hall will feature national and regional craft beers and artist inspired beverages including: Goose Island (Chicago – 312 Urban Wheat Ale, Four Star Pils), Half Acre Beer Company (Chicago – Daisy Cutter Pale Ale, Vallejo IPA, Pony Pilsner), Iron Maiden's Trooper Beer, Lagunitas (Petaluma, CA – IPA, A Little Sumpin' Sumpin'), Motörhead Wine, Revolution Brewing (Chicago – Fist City, Rev Pils), Surly (Minneapolis – Surly Hell Lager, Surly Furious IPA), Two Brothers Brewing (Chicago – Sidekick Extra Pale Ale, Dog Days Dortmunder Style Lager), and more to be announced. Look for unique experiences throughout the weekend.
Monster Energy Experience: Fueling the festival experience with energy, the Monster Energy Experience offers free Monster drink samples and artist signings. Stop by the Monster Energy Experience and get energized for Chicago Open Air!
Kuma's Corner: Kuma's Corner will be returning to serve their signature metal themed burgers.
The Music Experience: The Music Experience features all the elements that are involved in making music in a professional band setting. The interactive exhibit features guitars, basses, amps, drums, keyboards, and electronic gear that are used by today's most popular bands. After laying your hands on the hottest equipment available, you will walk away feeling like a rock star and you may even see one there, too! Come and meet your favorite band members from the festival at the Music Experience Tent. You can win free amps, free guitars and get tons of other free stuff, as well.
FYE Fan Experience: FYE will be hosting the ultimate fan and artist interactive experiences throughout the festival! FYE is the only place at the festival to get your favorite band's music, and maybe even get to meet your favorite Chicago Open Air performer!
Fxck Cancer / Dyin 2 Live: The Dyin 2 Live Dreams program is a wish-granting organization whose purpose is to try and enrich the lives of those fighting cancer by offering them an experience that will bring hope and inspiration to their lives. In doing this, we hope it can help give them a chance to forget, even if it's only for a day. Through our extensive network of friends, supporters, and affiliates, we are able to reach out to individuals and present them with one of a kind experiences and opportunities that arise. We feel a Dyin 2 Live Dream can offer a source of inspiration for those undergoing difficult medical treatments and be a positive force that offers a life-changing impact not only for them, but also the family to overcome their obstacles. If you are currently fighting cancer or know of someone in the fight who could benefit from a Dyin 2 Live Dream, please submit your story and tell us why and how a Dyin 2 Live day would help. Also, anyone interested in being a supporter, volunteer or donor, please contact us at mywish@dyin2live.org.
Take Me Home: Take Me Home (TMH) has been saving the lives of homeless animals since 2001. TMH was founded as an animal rights advocacy foundation saving orphaned animals and striving to end animal overpopulation. TMH works in conjunction with shelters and rescues throughout California and beyond to help save animals on death row, on the streets, or in unsafe living conditions. Stop by their booth for custom gear and contribute to a great cause.
Chicago Open Air is produced by Danny Wimmer Presents, Live Nation, and Toyota Park, with the support of the Village of Bridgeview and Bridgeview Mayor Steven Landek.
Chicago Open Air is fueled by Monster Energy. Additional 2017 sponsors include: Jack Daniel's, FYE, The Music Experience, Fxck Cancer, Take Me Home, Soho Concessions and more.
For more information on Chicago Open Air, visit:
Website: www.ChicagoOpenAir.com
Facebook: www.facebook.com/chiopenair
Twitter: https://twitter.com/chiopenair
Instagram: https://www.instagram.com/chiopenair
About Danny Wimmer Presents: Since 1993, music industry veteran Danny Wimmer has been producing concerts and festivals, both large and small. In 2011, he formed Danny Wimmer Presents, which now produces several of the largest rock and alternative festivals in the U.S. By combining A-list talent with local cuisine and culture, DWP has become recognized within the industry for delivering the highest-quality entertainment experiences to fans, artists, sponsors, partners and host cities. DWP creates memorable and all-encompassing festival experiences, leaving both consumers and partners with lasting and meaningful impressions. DWP will continue to add new music festivals to its already stellar portfolio, which includes Rock On The Range, Monster Energy Aftershock Festival, Monster Energy Welcome To Rockville, Monster Energy Carolina Rebellion, Louder Than Life, Monster Energy Rock Allegiance, and Chicago Open Air, among others. www.DannyWimmerPresents.com
About Live Nation Entertainment: Live Nation Entertainment (NYSE: LYV) is the world's leading live entertainment company comprised of global market leaders: Ticketmaster, Live Nation Concerts, Live Nation Media & Sponsorship and Artist Nation Management. For additional information, visit www.livenationentertainment.com.
About Toyota Park: Toyota Park is located at 7000 South Harlem Avenue in Bridgeview, IL. It's the heart of soccer for much of the Midwest and a must-see destination for world-class concerts and other sporting events. Toyota Park is conveniently located in Bridgeview near I-294 and-I-55, within an easy drive from every corner of the Chicago area. Just 15 miles from Chicago's Loop, Toyota Park offers ample parking and is served by PACE buses and shuttle links with the nearby CTA Midway Orange Line station.
About Monster Energy: Most companies spend their money on ad agencies, TV commercials, radio spots and billboards to tell you how good their products are. At Monster Energy, we chose none of the above. Instead we support the scene, our bands, our athletes and our fans. We back athletes so they can make a career out of their passion. We promote concert tours, so our favorite bands can visit your hometown. We celebrate with our fans and riders by throwing parties and making the coolest events we can think of a reality. www.monsterenergy.com  | www.facebook.com/monsterenergy
GEMINI SYNDROME Announce Winter US Dates w/Starset
New Album Memento Mori – OUT NOW
Coming on the strength of their new, sophomore album Memento Mori, GEMINI SYNDROME have announced their first wave of dates in 2017, which will see the band touring as direct support to Starset in the US. The band commented on their upcoming shows in the new year, stating:

"The Oracle has foreseen that Gemini Syndrome will be sharing the stage again with their fellow conspirators in Starset. This Winter Conversion will occur in alignment with the Winter Solstice. We look forward to sharing this demonstration with you."

Gemini Syndrome are currently on the road with Drowning Pool and 9Electric as part of the "Not-So-Silent Night Tour" in the US.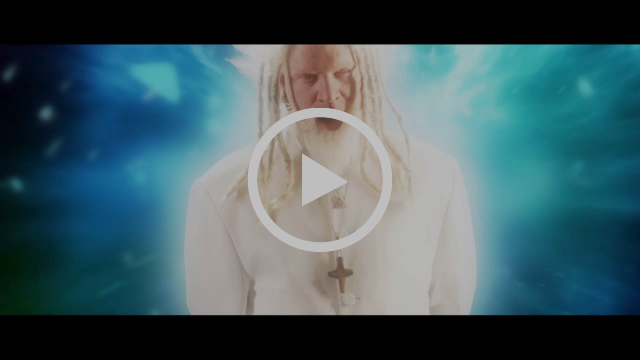 GEMINI SYNDROME – "Remember We Die" (Official Music Video)
GEMINI SYNDROME – On Tour w/Starset
January 19 – Oklahoma City, OK @ Thunder Alley*
January 20 – Merriam, KS @ Aftershock*
January 21 – Chicago, IL @ Metro
January 23 – Denver, CO @ Marquis
January 26 – Spokane, WA @ Knitting Factory
January 27 – Jerome, ID @ Diamondz Event Center*
January 28 – Reno, NV @ Jub Jub's
January 29 – Fresno, CA @ Fulton 55
January 31 – Hollywood, CA @ The Roxy Theatre
February 2 – Scottsdale, AZ @ Pub Rock
February 3 – Tuscon, AZ @ Club XS
February 6 – Dallas, TX @ Trees
February 8 – Corpus Christi, TX @ Brewsters
February 9 – Houston, TX // Scout Bar
February 10 – Baton Rouge, LA @ The Varsity Theatre
February 11 – Madison, AL @ 11th Frame
February 12 – Johnson City, TN @ Capone's
February 14 – Baltimore, MD @ Soundstage
February 15 – Lancaster, PA @ Chameleon Club
February 17 – Pittsburgh, PA @ Rex Theatre
February 19 – St. Louis, MO @ Firebird*
*Headlining Shows (No Starset) – MORE TBA
QUEENSRYCHE Release New Music Video for "Hellfire"
Seattle based heavy metal icons QUEENSRYCHE are nearing the end of their'Condition Human' world tour, which has now brought them back to North America on Fall a headlining run. Continuing to build on the momentum of their latest studio album, the band has released a visceral new music video for their song "Hellfire", which spotlights the Malaysian passenger flight crisis in 2014. Speaking about the influence and subject matter for the new video, vocalist Todd La Torre states,

"'Hellfire' is a depiction primarily based on the tragic events surrounding the Malaysian airline flight MH17. Despite the storyline's foundation, the lyrical and visual narrative transcends into other pertinent, global subject matters. Civil unrest, guerrilla warfare, media propaganda, and social inequalities are just some examples of the multifaceted issues marbled throughout 'Hellfire'. A poignant illustration of an unfortunate yet timeless reality." 
Queensryche – "Hellfire" (Official Music Video)
Adelitas Way song "Ready For War (Pray For Peace)"
The "Ready For War (Pray For Peace)" single is climbing the charts at Rock Radio, song can be heard on SiriusXM's "Octane" channel, the popular "Rock Hard" playlist @ Spotify, and @ Music Choice's Rock channel. The song debuted @ #1 on Slacker Radio's "New Rock Now" channel.  
The band is finishing up their as yet untitled 5th studio album, which will be released in 2017.  
Stay in Touch with Adelitas Way:
Official Website: http://www.adelitaswaymusic.com
Facebook : https://www.facebook.com/adelitasway 
Twitter: https://twitter.com/adelitasway
Instagram: https://www.instagram.com/adelitasway/
Spotify: https://play.spotify.com/artist/1ZjAT2nTrzDIXFfsQ2hWJk
iTunes/Apple Music: https://itunes.apple.com/us/album/ready-for-war-pray-for-peace/id1153115499
YouTube: https://www.youtube.com/user/adelitasway
NONPOINT ANNOUNCE WINTER TOUR WITH ALTER BRIDGE

BAND DROPS NEW VIDEO FOR "DIVIDED… CONQUER THEM"
(New York, N.Y.): Nonpoint's 2017 is looking a lot like the band's 2016: On the road and on the radio.
The band shows absolutely no signs of slowing down. They released their latest album and Spinefarm Records debut, The Poison Red, earlier this summer, and haven't stopped for a breather since, remaining on tour for most of the year. The band will kick off 2017 in expected fashion — on the road and touring with Alter Bridge. Dates are below and begin on January 24 and run through February 22.
The band has also released the video for "Divided… Conquer Them," which premiered via VEVO. Watch it here.
"This video is part one of a story we are looking to bring our fans into throughout out next few releases," said singer Elias Soriano. "I don't know how far or deep this project will allow us to go with it, but I'm excited to see reactions to each step of this story. This one is all about setting the pace."
"Divided… Conquer Them" is currently at radio and is additionally featured on both Spotify's Rock Hard Playlist and Apple Music's A List Rock.
NONPOINT TOUR DATES:
1/24: Royal Oak, MI @ Royal Oak Theatre
1/25: Chicago, IL @ Riviera Theatre
1/27: Sioux City, IA @ Hard Rock Hotel & Casino Sioux City
1/28: North Kansas City, MO @ Voodoo Lounge @ Harrah's Kansas City
1/31: Niagara Falls, NY @ The Rapids Theater
2/1: Toronto, ON @ Phoenix Concert Theatre
2/3: Montreal, QC @ Metropolis
2/4: Philadelphia, PA @ Electric Factory
2/7: Boston, MA @ House of Blues
2/9: New York, NY @ Playstation Theater
2/10: Silver Springs, MD @ The Fillmore
2/12: Raleigh, NC @ The Ritz
2/14: Houston, TX @ House of Blues
2/16: Las Vegas, NV @ Brooklyn Bowl Las Vegas
2/18: Tempe, AZ @ Marquee Theatre
2/19: Los Angeles, CA @ The Wiltern
2/20: San Francisco, CA @ The Regency Ballroom
2/22: Seattle, WA @ Moore Theatre
Sign up for the contest and find out more on the event page https://www.facebook.com/events/1169712166453400/